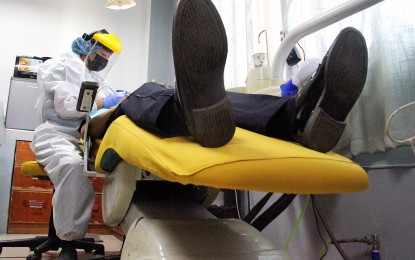 MANILA – There is a need to raise the salary grade of some 2,000 dentists employed in the public sector to keep their services and at the same time attract more to work for the government.
Senator Francis Escudero has filed Senate Bill (SB) No. 2082 or the Public Dentist Salary Modification Act that will raise four notches to Salary Grade (SG) 17, equivalent to PHP43,030, the current entry-level SG 13 of PHP31,320.
In a news release on Friday, Escudero said one of the primary reasons why the government can't recruit dentists is the disparity between the income of private and state dentists.
"Private dental practice can potentially earn more than what the government can offer and without the stringent requirements and restrictions that come with employment in the civil service," Escudero said.
He is also hoping that through this intervention, more students would be enticed to study dentistry and more qualified dentists will enter and remain in government service.
Reports from the National Database of Selected Human Resources for Health showed there are 1,943 dentists employed in the public sector as of December 2022, equivalent to one public dentist to cater to the oral health needs of about 57,423 Filipinos.
Escudero's measure seeks to modify the salary grade of dentists employed by all agencies and instrumentalities of government, including national government agencies, government-owned and -controlled corporations, state universities and colleges, and local government units.
Also to be adjusted are SG 20 for Dentist II (PHP57,347); SG 23 (PHP71,511) for Dentist III; SG 25 (P102,690) for Dentist IV; SG 27 (P131,124) for Dentist V; SG 29 (P167,432) for Dentist VI; and SG 30 (P189,199) for Dentist VII.
Last year, Escudero also co-authored with Senator Sonny Angara SB 324 which sought to adjust the SG entry level of public school teachers from SG 11 (PHP27,000) to SG 19 (PHP51,357).
The bill is pending before the committees on Civil Service, Government Reorganization and Professional Regulation, Basic Education, and Finance. (With a report from Leonel Abasola/PNA)