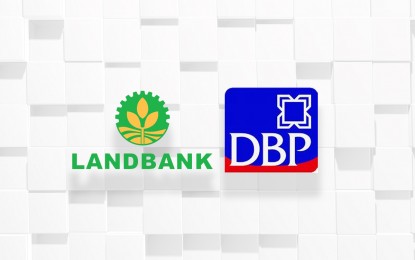 MANILA – The Department of Finance (DOF) on Friday said the final legal merger between the Land Bank of the Philippines (Landbank) and the Development Bank of the Philippines (DBP) is targeted to be completed by November this year.
"Following the approval of the GCG (Governance Commission for Government Owned or Controlled Corporations), we now await the issuance of an Executive Order sometime this month," Finance Secretary Benjamin Diokno said in a briefing.
"There will be a joint crafting and approval of the Operational Integration Plan in September, followed by the approval of the Monetary Board in October, before the final legal merger between Landbank and DBP by November," he said.
Diokno said the consolidated bank will be in the best position to serve as the sole authorized government depository bank for all National Government agencies, Government Owned or Controlled Corporations (GOCCs), government instrumentalities, and local government units (LGUs).
He noted that the merger can generate up to PHP975 million in savings per year through the consolidation of branch operations, on top of the expected reductions in personnel expenses.
The Finance department earlier disclosed that the consolidated bank will have an estimated asset size of about PHP4.18 trillion, and a deposit base amounting to PHP3.59 trillion.
After the merger, Landbank will be the surviving entity given its higher authorized capital stock of PHP800 billion.
On the issue of retrenchments resulting from the merger, Diokno assured that they will work closely with the two banks "to ensure that personnel decisions are consistent with our objective to enhance the bank's efficiency and effectiveness."
"It is important that those who will be separated receive a fair package of benefits in recognition of their valuable service to the government," he said.
Diokno likewise reiterated that there is no need for a new law to proceed with the merger.
According to him, the Supreme Court already upheld the constitutionality of the GCG Law, which provides for the powers of the GCG to merge GOCCs with charters. (PNA)