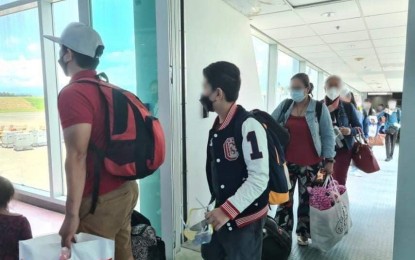 MANILA – In order to equip overseas Filipino workers (OFWs) with enough knowledge to avoid investment and online scams, a lawmaker has filed a measure to provide them with free financial and literacy programs.
In filing Senate Bill No. 2078, or an Act Promoting and Developing Financial Responsibility and Literacy of OFWs, Senator Raffy Tulfo said training programs must be given as pre-departure and post-arrival seminars.
"Numerous OFWs are victimized by various investment and online scams. Due to a lack of financial knowledge, a great number of OFWs are exploited and swindled out of their hard-earned money and return home to their families empty-handed," Tulfo said in his explanatory note released Monday.
He said financial education is the key component to equip Filipinos, especially OFWs, with the skills and knowledge to make sound financial choices.
Financial literacy is defined as the ability to effectively apply financial skills for budgeting, investing, and overall management of personal finance through education on financial products, such as stocks, bonds, insurance, and mutual funds.
Tulfo noted that the Covid-19 pandemic made Filipinos realize the importance of financial safety and stability in times of economic depression.
Under his proposal, all OFWs shall undergo mandatory financial literacy training seminars, which shall become an integral part of the Pre-Departure Orientation Seminar (PDOS).
Post-Arrival Training Seminars (PATS) on financial literacy shall likewise be required of OFWs within a reasonable time upon their arrival in a country of destination on their first employment contract or those who transfer from one place of work to another without stopping by the Philippines.
The PDOS and PATS shall be conducted by the Department of Finance as the lead agency, in coordination with the Department of Migrant Workers, Overseas Workers Welfare Administration, and accredited PDOS providers across the country, including the embassies or consulates, whichever may be available, in the country of destination. (With a report from Leonel Abasola/PNA)