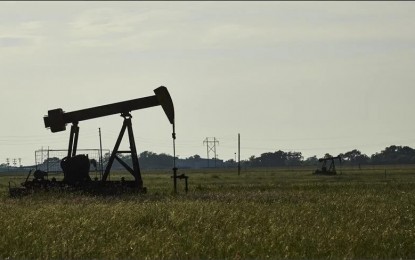 ANKARA – Oil prices increased on Monday with the release of positive economic indicators from the United States, the declining value of the US dollar, and a supply cut forecast from OPEC+ countries.
International benchmark Brent crude traded at $75.97 per barrel at 9:51 a.m. local time (0651 GMT), a 0.89 percent increase from the closing price of $75.30 a barrel in the previous trading session.
The American benchmark West Texas Intermediate (WTI) traded at the same time at $72.02 per barrel, up 0.95 percent from the previous session's close of $71.34 per barrel.
The US Labor Department's data showed a 53-year low in its unemployment rate on Friday at 3.4 percent, easing recession concerns.
The US dollar index, which measures the value of the American dollar against a basket of currencies, including the Japanese yen, British pound, Canadian dollar, Swedish krona and Swiss franc, declined 0.13 percent to 100.865 early Monday.
A weaker dollar makes dollar-indexed crude oil cheaper for buyers using other currencies.
On the supply side, expectations of an agreement by the OPEC+ group on output cuts during its June meeting aided the price rise.
The group is set to meet on June 4. The OPEC+ group, led by Saudi Arabia and Russia, decided to make voluntary cuts of approximately 1.6 million barrels per day as of May, in addition to a production cut of 2 million barrels per day that has been in place since October. (Anadolu)