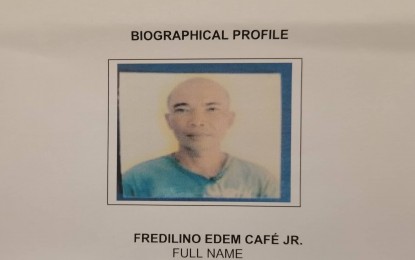 DUMAGUETE CITY – A man who survived the gruesome massacre in Pamplona, Negros Oriental where Negros Oriental Gov. Roel Degamo and eight others were killed has died due to gunshot wound infections and complications.
Provincial Health Officer Dr. Liland Estacion told the Philippine News Agency on Monday that Fredelino Cafe, Jr. succumbed to sepsis on Sunday, two weeks after his last admission to the Negros Oriental Provincial Hospital (NOPH) in this capital city.
"He developed an infection due to his gunshot wounds so I advised him to be admitted to the hospital," Estacion said.
Cafe, 52, of Sibulan, Negros Oriental and an employee of the provincial government, was one of the 17 victims who were wounded when armed men attacked the Degamo residential compound in Pamplona town.
Estacion said Cafe had sustained serious multiple injuries and was "in and out of the hospital" since the attack.
Cafe would be the 10th person to have died in that attack that took place more than two months ago and his death comes as the Senate hearings on the mass shooting and other killings in Negros Oriental are set to resume this week.
At least 11 suspects have been arrested and are now in the custody of the National Bureau of Investigation after cases have been filed against them.
Suspended Rep. Arnolfo Teves Jr. (3rd District, Negros Oriental) has been tagged as the alleged mastermind of the killings. His whereabouts remain unknown.
His counsel said it is not safe for Teves to return to the Philippines even if the lawmaker would want to face all the allegations against him.
Teves left for the United States on Feb. 28 for health reasons.
Meanwhile, Pamplona Mayor Janice Degamo has expressed grief over the latest death in the massacre that she described as an act of terror.
"The massacre is a clear act of terrorism! Now, another life is lost – the 10th. Fredilino Cafe Jr. was very close to Gov. Roel. It is indeed very sad. Negros Oriental cannot remain under the reign of terror," the widow of the late governor said in a text message. (PNA)