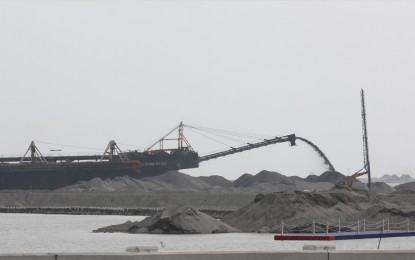 MANILA – In line with the development goals of President Ferdinand R. Marcos Jr., the Department of Environment and Natural Resources (DENR) on Monday initiated an experts' forum to craft policy recommendations for the eventual review and enhancement of the country's policies related to reclamations.
The DENR said while the recently launched Philippine Development Plan 2023-2028 prioritizes economic transformation and builds community resilience from the hazards of climate change, it also fosters an enabling business environment to increase public-private partnerships (PPPs) in multiple sectors.
Even the President emphasized the issue in his 2022 State of the Nation Address (SONA) declaring: "Companies who exploit our natural resources must follow the law… there is no question that the preservation of the environment is the preservation of lives."
Among the forum's objectives include enabling dialogue among experts and stakeholders to get insights on reclamation, identifying gaps and entry points to enhance policy, and obtaining expert recommendations on enhancing national and local level policies on reclamation.
"The expected output is a set of policy recommendations on reclamation that will inform the review and enhancement of the country's policies related to reclamation," the DENR said.
The DENR said among the reclamation laws and policies needing review and enhancement include Executive Order No. 74 s. 2019, Philippine Reclamation Authority Administrative Order No. 2019-4 s. 2019, DENR Administrative Orders No. 2003-30 and 2018-14, and the Department of the Interior and Local Government Memorandum Circular No. 2022-018.
According to the DENR's concept note, the global sources on reclamation show how reclamation can potentially contribute to the Sustainable Development Goals.
The reclamation undertaken in the Port of Rotterdam, The Netherlands, it said, is considered a good practice as shown by extensive studies, simulations and modeling, emphasizing the project's innovation, economic benefits, compliance to safety standards, as well as improvements in the social and environmental sea conditions.
In general, the concept note said there are differing opinions on what makes for a successful reclamation based on the experience of Hong Kong and Indonesia, which, while fostering economic growth, also came at significant ecological and social costs as claimed by various stakeholders. (PND)