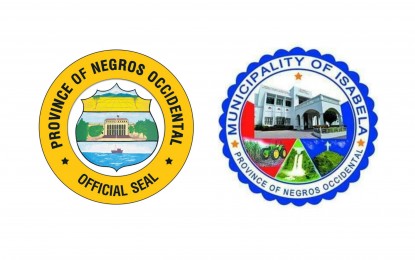 BACOLOD CITY – The former acting municipal treasurer of Isabela, Negros Occidental has been ordered dismissed from government service for the loss of about PHP6.62 million in cash and checks of the local government in January.
Nenette Escarda, assigned as Cashier I at the Provincial Treasurer's Office here, was found liable for serious dishonesty, and guilty of both grave misconduct and malversation of public funds, based on the 10-page decision involving an administrative case approved by Governor Eugenio Jose Lacson on May 8.
Isabela Mayor Irene Montilla said Wednesday she considers the ruling a "fair decision," adding that she has also discussed with Provincial Legal Officer Alberto Nellas Jr. the filing of a criminal case against Escarda.
"We're in talks. That's actually his suggestion because that's the only way she will be held liable and accountable for all the cash and checks that had gone missing while she was in possession of them," she told Capitol reporters.
Montilla said until now, the municipal government has recovered only the majority of the checks, but none of the cash, and the unliquidated cash advances were still being investigated.
The decision drafted by Nellas, who sits as the hearing officer, cited the Commission on Audit (COA) report dated Jan. 31, 2023 on the irregularities in Escarda's accountability, including PHP2.6 million in cash and approximately PHP3.8 million in checks, or a total amount of PHP6,629,146.18, which have remained undeposited, based on the cash book.
Cash advances amounting to PHP972,000 were also found to be unliquidated.
"Thereby, (Escarda) incurring an unaccounted balance or cash shortage of PHP7,601,146.18," the COA report added.
Escarda had earlier claimed that the cash and checks, which she brought home, were stolen at her residence in this city.
For serious dishonesty, the decision stated that Escarda's unauthorized removal of the municipal collections from their usual place of safekeeping and bringing these to her home "shows her intent to commit material gain."
"The dishonest act caused serious damage and grave prejudice to the municipal government of Isabela," it added.
In the offense of grave misconduct, the ruling pointed out that "(a) flagrant disregard of laws and rules is apparent on the part of the respondent," who is "accountable for public funds received and/or entrusted to her by reason of her office."
For malversation of public funds, Escarda's justification that she was compelled to bring home the municipal fund since the officer tasked to deposit was in another assignment was not given due course.
"The respondent must be held liable for the loss of the municipal funds by appropriating for herself, or permitting another person, through either abandonment or negligence, to take the same," the decision added.
Escarda's dismissal from service includes the accessory penalties of, among others, cancellation of eligibility, perpetual disqualification from holding public office, and forfeiture of retirement benefits. (PNA)