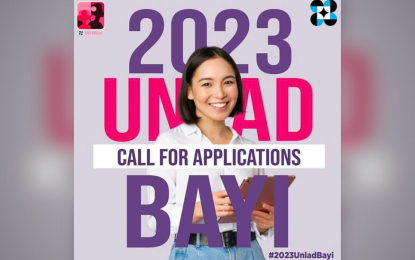 TACLOBAN CITY – The Department of Science and Technology (DOST) is searching for the most innovative women entrepreneurs in Eastern Visayas and help raise their chances to receive more support from the national government.
The DOST is looking for at least three nominees from each of the region's six provinces. From the list, five applicants will be selected to join the Women-Helping-Women: Innovating Social Enterprise (WHWise) Program, said DOST Eastern Visayas Regional Director Ernesto Granada in an interview Wednesday.
"The search is deemed relevant as it will provide the avenue for concerted efforts in searching, assessing, and screening of potential women-led social entrepreneurs in Eastern Visayas," Granada said.
Dubbed "Unlad Bayi", qualified to join the search are women entrepreneurs who are either founders, co-founders, or presidents of social enterprises. They should have an existing community where the enterprise is currently assisting.
Their products or services should be innovative; registered with the Department of Trade and Industry or Securities and Exchange Commission; operating a business for one year and not more than seven years; and should not be a current recipient of DOST funding.
"This aims to engage more community-based women entrepreneurs in the region to encourage their participation in the program and enable them to have higher chances at the 2024 WHWise Program National Innovation Challenge," Granada added.
DOST will accept all regional applications until May 15, 2023. Winners will be announced on June 23.
From the shortlisted applicants, DOST will choose the top five most innovative women entrepreneurs who have undergone mentoring and coaching sessions, according to Granada.
A search event will be organized with each applicant pitching their project to a three-member board of judges, which will be formed.
A PHP50,000 cash prize will be given to each of the five winners, who will serve as the regional nominee for the national innovation challenge.
Continuing assistance will be provided to the nominee enterprises to further prepare them for the national competition. The competing entrepreneur at this level has the opportunity of being shortlisted for the financial grant of a maximum of PHP5 million. (PNA)