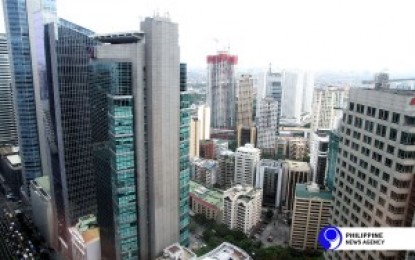 MANILA – The government's 6 to 7 percent economic growth target will likely be met this year despite possible effects of El Niño, an economist said on Friday.
Rizal Commercial Banking Corporation chief economist Michael Ricafort told the Philippine News Agency (PNA) that the 6 to 7 percent gross domestic product (GDP) expansion is possible amid easing year-on-year inflation that could help reduce the drag of higher prices on economic growth.
"Fed (US Federal Reserve) and local policy rates could also be reduced later this year and into 2024 amid easing inflation, and as the economy further reopens towards greater normalcy with no more lockdowns as a policy priority," he said.
Inflation reached as high as 8.7 percent in January. It has however started to decelerate and settled at 6.6 percent in April.
Ricafort said the possible effects of El Niño later this year and up to 2024 could lead to reduced agricultural output and some pick up in prices, "but would not have a significant drag on GDP growth", he said.
"[Philippine] economic growth [is] expected to be among the fastest-growing in the region and among major economies around the world amid favorable demographics of the country with more than 110 million Filipinos, majority of Filipinos already at working age, (and) young average age of less than 25 years old, all of which would support GDP growth of at least 6%-7% in the coming years," he said.
He noted that other possible drivers of growth would be increased consumer spending due to lower individual income tax rates, high overseas Filipino workers' remittances, further increase in government spending, the continued growth of business process outsourcing, and the resumption of foreign tourism.
The National Economic and Development Authority has earlier disclosed that among major emerging economies in the region that have released their 2023 first quarter GDP growth so far, the Philippines grew the fastest with 6.4 percent, followed by Indonesia (5%), China (4.5%), and Vietnam (3.3%). (PNA)