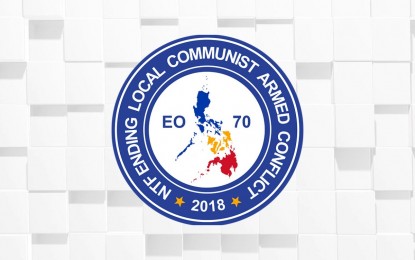 MANILA – The National Task Force to End Local Communist Armed Conflict (NTF-ELCAC) lauded the Supreme Court's move to dismiss the petition filed by progressive lawmakers seeking to declare the Maharlika Investment Fund (MIF) bill unconstitutional.
"The dismissal of the petition is a clear blow against the 'Makabayan' bloc's penchant for abusing legal processes by precipitately filing petitions that do not even satisfy the conditions sine qua non of judicial review," the task force's Legal Cooperation Cluster (LCC) said in a statement over the weekend.
In a six-page resolution, the SC ruled that "there is no actual case or controversy here, nor is the dispute ripe for adjudication. Colmenares et al.'s mere allegation of the unconstitutionality of the President's certification of HB (House of Representatives Bill) 6608 and the House's passage of the bill is insufficient to warrant review by the Court."
As pointed out by the SC, "To date, no law has been passed and HB 6608 remains pending with the House for further revisions, eliminating petitioner legislators' concerns regarding the expedited passage of HB 6608 in the House."
It also added that it had no reason to give due course to the petition filed by the bloc led by Bayan Muna chair Neri Colmenares, former Bayan Muna Rep. Carlos Isagani Zarate, ACT Teachers party-list Rep. France Castro, Gabriela party-list Rep. Arlene Brosas, and Kabataan party-list Rep. Raoul Manuel as the same is not ripe for adjudication.
"The (NTF-ELCAC) LCC lauds the SC for being a bastion of justice and champion of the rule of law," it added. (PNA)