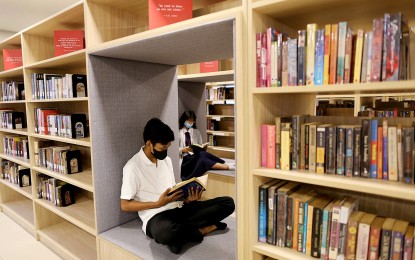 MANILA – The Marcos administration has earmarked about PHP138.77 billion for higher education programs and initiatives, the Department of Budget and Management (DBM) announced Tuesday.
The appropriated budget is part of the line items under the 2023 General Appropriations Act (GAA), the DBM said in a statement.
It said about PHP107.04 billion of the PHP138.77 billion budget would go to state universities and colleges (SUCs), while the remaining PHP31.73 billion will be given to the Commission on Higher Education (CHED).
"Part of the budget will be used to fund the Universal Access to Quality Tertiary Education Program with PHP45.80 billion," it said.
Republic Act (RA) 10931 or the Universal Access to Quality Tertiary Education Act provides for free tuition and other school fees in SUCs, local universities and colleges, and state-run technical-vocational institutions.
The law also establishes the tertiary education subsidy and student loan program and strengthens the Unified Student Financial Assistance System for Tertiary Education.
The DBM noted that other educational programs are likewise allotted with necessary funding for 2023.
It said about PHP1.52 billion would be used for the implementation of Student Financial Assistance Programs, which aim to provide scholarships and grant-in-aid programs to 21,053 student beneficiaries.
A total of PHP500 million would also be allocated for Medical Scholarship and Return Service Program to assist deserving medical students in their education and training, in exchange for services rendered in public health offices or hospitals, the DBM said.
Meanwhile, PHP167 million would be allotted to subsidize the tuition fees of medical students in SUCs.
Budget Secretary Amenah Pangandaman said the allotment of funds for the higher education programs is in line with the Marcos administration's resolve to put a high premium on the education of Filipino children.
"This reflects the administration's commitment to empower our youth. President Bongbong Marcos himself said that education is the only legacy we can leave our children that will never go to waste. Indeed, education is our best investment for the nation," Pangandaman said.
"This is likewise in consonance with the promise of Vice President and Education Secretary Sara Duterte to help the sector produce graduates that are employable."
Duterte has vowed to address the problems hounding the country's basic education sector to produce "competent, job-ready, active, and responsible" graduates. (PNA)