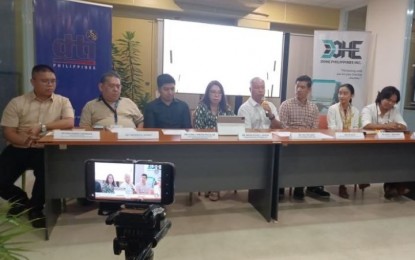 CEBU CITY – The startup community in Cebu can pitch their business models and collaborate with big companies for investment and expansion opportunities, according to an accelerator executive on Tuesday.
Walter Cang, vice president of DOHE Cebu, said Manila-based investors are beginning to notice the potential of Cebu startups, citing the vibrant partnership of the private sector with the Departments of Trade and Industry (DTI), Science and Technology (DOST), and Information and Communications Technology (DICT).
DOHE, a non-stock, non-profit company, is a startup accelerator providing training, mentorship, and network-building services connecting the industry with investors, partners, and talent pools.
Cang said their company invests heavily in "education technology" (EdTech) and has a USD200 million non-equity fund that can be used to support startups.
"The enablers like us are working together with both the public and private sector and find ways to get startups off and running," Cang said in a press conference at the DTI-Central Visayas office here to drum up the launch of the Road to Fiestartup 2023 on Wednesday.
DTI-7 regional director Maria Elena Arbon said about 20 Cebuano startups will attend Wednesday's event at the Asmara Urban Resort and Lifestyle Village of Paseo Saturnino in Barangay Banilad here.
Fiestartup is an original Cebuano, DTI-backed initiative that aims to raise awareness about Cebu's startup community and promote development, investment, and expansion opportunities in the Visayas-Mindanao market.
According to the DTI-7 statement, Wednesday's activity is a prelude to the main event that will be held in November as part of the annual Philippine Startup Week, another major government initiative, where around 80 startups in Central Visayas region, mostly from schools, are expected to join.
Frederick Amores, DICT-7 regional director, their agency welcomes applications for startup funding where they can grant as much as PHP500,000 to PHP1 million.
"We are the potential customer of the startups. We have huge network (of people) who could invest in the future," Kelie Ko, president of the Mandaue Chamber of Commerce and Industry. (PNA)