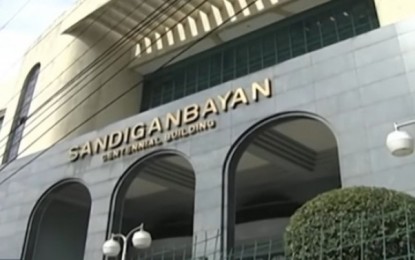 MANILA – The Sandiganbayan anti-graft court upheld the government's position to allow the testimony of Philippine Ambassador to Qatar Lilibeth Pono in the ongoing forfeiture case against former justice secretary Hernando Perez.
The 34-page resolution dated May 15 and released Tuesday affirmed a previous ruling to allow Pono's testimony, which is being sought by the Ombudsman in connection with official documents pertinent to the case when the envoy was assigned in Berne, Switzerland in 2012.
The Philippine Embassy in Berne received instructions from the Department of Foreign Affairs about a request made by the Office of the Ombudsman for the authentication of documents relevant to the case of Perez, who last served in the government in 2001 to 2003 as Department of Justice (DOJ) secretary.
The lawyers of a co-respondent, businessman Ernest Escaler, has opposed Pono's testimony, claiming that Philippine Embassy in Berlin Consul Gerardo Abiog who took and recorded Pono's deposition in October 2022 was not qualified to do so.
In turning down Escaler's opposition, the Sandigan said Abiog's act of taking the deposition of Pono "was an official act; hence, the same enjoys the presumption of regularity which may only be overcome by clear and convincing evidence to the contrary."
The Sandiganbayan Third Division granted on Aug. 30, 2022 the motion of the Ombudsman to take the testimony of Pono through deposition to be administered by Abiog.
The case for forfeiture of unlawfully acquired property under Republic Act 1379 stemmed from Perez's alleged demand for USD2 million from former Manila lawmaker Mario Crespo (a.k.a. Mark Jimenez) in 2001 for the latter not be included in the plunder investigation on the multibillion-peso Caliraya-Botocan-Kalayaan power plant project in Laguna against former president Joseph Estrada.
Former Bulacan 2nd District congressman Wilfrido Villarama, in a speech in 2002, alleged the money Jimenez gave Perez was coursed through Escaler's offshore bank account.
Other respondents in the forfeiture charges are Perez's wife, Rosario, and his brother-in-law, Ramon Antonio Arceo Jr.
The Argentinean firm that won the 25-year build-rehabilitate-operate-transfer power plant contract worth USD470 million in 1998 denied bribing Estrada or anybody else. (PNA)