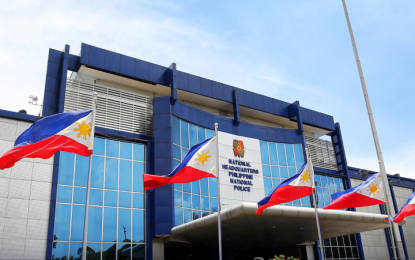 MANILA – Criminal Investigation and Detection Group (CIDG) operatives have bagged a police sergeant implicated in two slay attempts in Negros Oriental in a follow-up operation inside Camp Crame in Quezon City on Tuesday.
In a statement on Wednesday, the suspect was identified as Staff Sgt. Noel Santa Ana Alabata Jr. and was arrested in front of the Philippine National Police Drug Enforcement Group Building (PDEG) at Camp Crame in Quezon City.
He was arrested using two arrest warrants for cases of attempted murder and attempted homicide issued by two courts in Dumaguete City.
He was later taken to the CIDG office for documentation and custody while awaiting a Commitment Order from the issuing courts.
"The accused was formerly assigned to PDEG Region 6 (Western Visayas) and allegedly used by the Teves as a hitman for a certain 'Ong,' a rival of the Teveses in their business," CIDG director Brig. Gen. Romeo Caramat Jr. was quoted as saying in the CIDG statement.
"Our verification is ongoing on the accused who was tagged as gunman of the Teveses to know if he is involved in other cases. We will be fair on all the information that we would obtain to ensure that justice will prevail," he added.
The CIDG has been focusing on cases of killings in Negros Oriental following the death of Negros Oriental Governor Noel Degamo and at least nine others in a daring assassination near his residence in Pamplona town on March 4.
Raids were conducted and cases have been filed against some members of the Teves family in connection with the operations that resulted in the confiscation of caches of firearms.
Negros Oriental 3rd District Rep. Arnie Teves was tagged as among the masterminds in the killing of Degamo but the lawmaker has repeatedly denied the allegations. Teves is currently out of the country and is facing expulsion from the House of Representatives. (PNA)