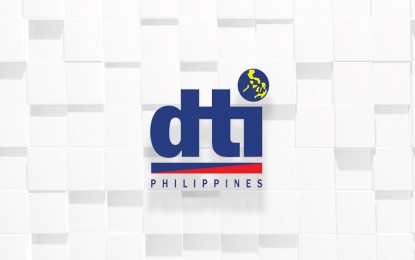 CITY OF SAN FERNANDO, Pampanga – Forty-eight entrepreneurs from the different business sectors in the region will undergo an online mentoring program of the Department of Trade and Industry (DTI) that could boost their capacities.
The 48 entrepreneurs comprise the first batch of this year's Kapatid Mentor Me – Money Market Encounter (KMME-MME) program of the DTI, in partnership with the Philippine Center for Entrepreneurship (PCE) Go Negosyo.
Of the total 48 mentees, seven each are from Bataan, Bulacan, Nueva Ecija, Pampanga, Tarlac, and Zambales while Aurora has six.
The program will be conducted online for three months.
DTI-3 Regional Director Brigida T. Pili said on Wednesday the mentees will undergo 10 online modules and coaching sessions and will present their business improvement plans as their final presentation.
Pili said experts from the PCE as well as representatives from the government, banking and financial sector and online market platforms will serve as mentors and panels for the entire course.
"Upon completion of this online business course, they will become agents of change yourselves which will help bring to our country positive economic transformations," she said in a statement.
Meanwhile, PCE-Go Negosyo mentor-coordinator Armando Bartolome advised the mentees to persevere and focus on the modules and activities.
"Push on as mentees and when you become mentors, please don't forget to also help others," he added.
The KMME-MME program aims to empower micro, small and medium enterprises (MSMEs) through mentorship and e-learning sessions.
The sessions allow mentees to learn strategies for marketing, finance, human resources and operations management, among others.
DTI Undersecretary Blesila A. Lantayona, meanwhile, said that a graduate of KMME-MME program will surely benefit not only from the technical modules provided by the mentors but also from the vast network of enablers coming from the government sector.
In August, the second batch of KMME mentees will undergo the same rudiments of the program. (PNA)