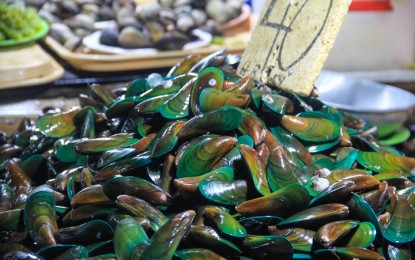 MANILA – The Bureau of Fisheries and Aquatic Resources (BFAR) said the red tide alert is still up in some of the coastal waters of Bohol, Samar, Zamboanga del Sur, and Surigao del Sur.
In a shellfish bulletin issued late Wednesday, BFAR Director Demosthenes Escoto said shellfish samples collected and tested from coastal waters of Dauis and Tagbilaran City in Bohol and San Pedro Bay in Samar are still positive for Paralytic Shellfish Poison (PSP) or toxic red tide that is beyond the regulatory limit.
The red tide alert is also still up in Dumanquillas Bay in Zamboanga del Sur and Lianga Bay in Surigao del Sur.
Escoto warned that all types of shellfish and alamang gathered from these areas are unsafe for human consumption.
"Fish, squids, shrimps, and crabs are however safe from human consumption provided that they are fresh and washed thoroughly, and internal organs such as gills and intestines are remove before cooking," Escoto said.
Red tide is a term used to describe the coastal phenomenon in which the water is discolored by high algal biomass or concentration of algae, according to BFAR.
"Almost always red tides are harmful since they cause harm to the environment, living organisms and to humans. Some cause mass mortality of fish or fish kills and some produce potent toxins that are of public significance," it said. (PNA)