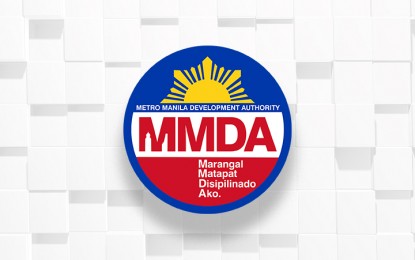 MANILA – A 36-year-old male was arrested in an entrapment operation in Quezon City for allegedly extorting money while posing as personnel of the Metropolitan Manila Development Authority (MMDA).
In a news release issued Thursday, the MMDA said the suspect, identified as Jacob Arellano, a resident of Antipolo City, Rizal, was arrested on Wednesday in Cubao.
The joint operation among operatives of the Quezon City Police District (QCPD) and the Metropolitan Manila Development Authority (MMDA) stemmed from the complaint of a terminal operator of UV Express vans who reported Arellano.
Based on a police report, a commuter van stationed at a terminal was impounded for colorum operations on April 27 and was brought to the MMDA Tumana impounding site in Marikina City.
Arellano called the complainant, who was not identified, and claimed to be working under the MMDA Office of the General Manager.
According to the complainant, Arellano told her that she needed to pay PHP15,000 per month to prevent UV Express vans under her responsibility from being apprehended. A total of PHP7,500 was to be given in payment on the 15th and at the end of each month, respectively.
The complainant met Arellano on April 30 in Cubao and gave him the PHP7,500 he demanded.
On May 15, Arellano called the complainant and reminded her about the PHP7,500 payment.
He referred to it as "SOP" and threatened her that all their vans would be impounded if she would discontinue giving the "SOP" payments.
On May 16, they met again and she handed him the PHP7,500. However, Arellano asked for another PHP15,000 for the release of the previously impounded van.
The complainant sought assistance from the MMDA which coordinated with the QCPD Criminal Investigation and Detection Unit to plan an entrapment operation.
Arellano is detained at the QCPD headquarters in Camp Karingal. He was charged with robbery (extortion) and usurpation of authority. (PNA)