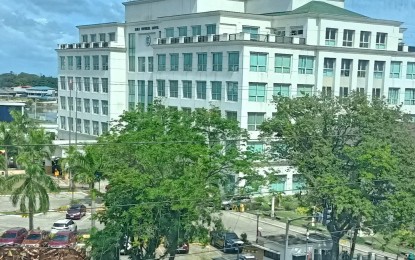 ILOILO CITY – The provincial government here is gearing up to hold an education summit and come up with a reading program to address the "disheartening" status of the reading aptitude of Iloilo learners.
Provincial Administrator Dr. Raul Banias, one of the original mentors of an education reform non-government organization (NGO) Synergia, said on Thursday that they wanted to address the gap in reading proficiency because when learners don't know how to comprehend, they will have difficulty learning other subjects.
"The initial data that we got from the division office is quite disheartening. The reading proficiency test or the Phil-IRI pre-test assessment that was conducted for the school year 2022-2023 showed that 75 percent of more than 180,000 learners are performing below the average, as non-readers, frustrated readers," he said in an interview.
This means, he said, that only 25 percent are reading and comprehending in their respective grade levels.
The Philippine Informal Reading Inventory (Phil-IRI) is a classroom-based assessment tool to describe and measure the reading performance of a learner.
Banias said that they are planning to hold the summit to present the state of education.
They will gather all mayors, members of the Sangguniang Panlungsod, education in-charge of Sangguniang Bayan, district supervisors, key officials of the division and regional office of the Department of Education (DepEd) and NGO partners sometime in June this year.
"From there we will come up with intervention. We can conduct remedial classes in barangays and schools involving not only the teachers but even the school governing councils, PTCAs (Parent-Teachers and Community Associations), and barangay officials," he said.
The provincial administrator said that they are still finalizing the reading program with the office of the governor, the schools' division office and Synergia.
Initially, they intend to hold it in summer so attention will be given to learners. Or they may also opt to have it during school days after school hours or during weekends.
Banias said Governor Arthur Defensor, who is often heard emphasizing the attainment of his Movement for a Robust, Progressive and Globally competitive and Resilient Province of Iloilo (MorProGRess Iloilo) vision as a vehicle to achieve the province's social justice agenda, is excited about the plan.
He added that one of the most important aspects to achieve the vision is the human capital, where the investment in education reform comes in.
If the education gap is not addressed, then the human capital investment will go to waste, he said, adding that the province could not produce Ilonggos who "will meet the challenge of the current times, especially on the need of our industry and private companies". (PNA)