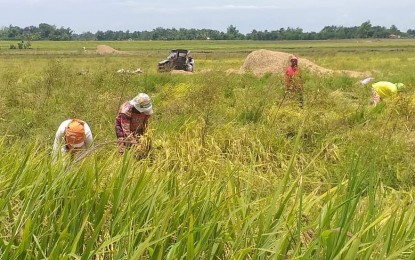 BACOLOD CITY – Bago City, the top rice-producing local government unit in Negros Occidental and Western Visayas, has begun preparations to counter the effects of the El Niño weather phenomenon that could cut farm yield.
Known as the rice granary of the province for its vast rice plantations, the city just south of Bacolod produces more than 30 percent of the rice supply of Negros Occidental.
Marvin Blance, city agriculturist-designate, said on Thursday the Office of the City Agriculturist has laid out an El Niño action plan that includes interventions to cushion the impacts of the dry spell on crops, particularly rice.
"We encourage our farmers to plant early-maturing and drought-resistant varieties and to practice direct seeding method as a water-saving technology. At the same time, they can alternate wetting and drying method for water management in their farms," he said.
Blance said the National Irrigation Administration has approved a water delivery rotation schedule for the Bago River Irrigation System (BRIS), which supplies water to about 11,000 hectares of rice fields in the city.
"They approved a scheduling for our north and south areas of coverage," he said.
Aside from Bago, the BRIS also serves farmlands in the neighboring cities of Bacolod and La Carlota, as well as the municipalities of Murcia, Pulupandan, San Enrique, Pontevedra, and Valladolid.
Other interventions include the distribution of agricultural inputs, such as palay and vegetable seeds and fertilizers, and the provision of pump and engine sets and shallow tube wells.
"The tail-end areas are the most vulnerable since they cannot be reached by irrigation. We can augment the rice farms with water supply through pump and engine sets and shallow tube wells," Blance said.
Data from the Office of the City Agriculturist showed that Bago, which has a rice sufficiency level of 200 percent, recorded an average rice production output of 4.2 metric tons per hectare in 2022.
This year, the target is to increase yield to 4.4 metric tons per hectare.
The threat of El Niño, however, could pose a challenge to the city's rice production and consequently affect local food security.
"Rice crops and even vegetables need water. Without sufficient water supply, it will result in stunted growth and reduced production. We know that once El Niño takes effect, it can affect food security. We also need to watch out for pest infestation. That's why we need to mitigate the effects of El Niño," Blance added. (PNA)