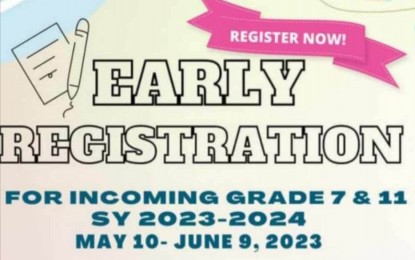 SAN JOSE DE BUENAVISTA, Antique – The Provincial Board here is pushing for the Department of Education (DepEd) to revert to the old school calendar or before the pandemic to safeguard learners against the rising heat.
Board Member Rony Molina, in an interview on Thursday, said that the rising heat index during summer is becoming a public health concern.
"I sponsored the resolution because the abnormality of the rising temperature poses danger to health conditions of the pre-schoolers as well as the school educators and personnel, especially that the public school classrooms are not equipped with air-conditioning systems, " said Molina who authored two resolutions passed by the provincial board on April 17.
The two resolutions were addressed to the Department of Education (DepEd) and the Philippine Senate.
DepEd school governance and operations division chief in Antique Evelyn Remo said while they took cognizance of the resolution, they could not do otherwise because it would need a legislative measure.
"There is a need to amend the Republic Act 11480 that had set the school year," Remo said.
Under the law, the current school year will end on July 7 this year while the succeeding year will begin on Aug. 28 until July 28, 2024.
She said currently they are conducting early registration which as of Thursday has registered 10,829 learners in Kindergarten, Grades 1, 7, and 11 from 352 schools in the province.
The early registration could help DepEd determine the number of teachers and classrooms needed to be prepared,Remo added. (PNA)