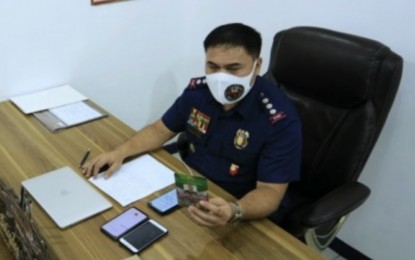 CEBU CITY – The Cebu City police have deployed a "reactionary support standby force" composed of cops from the administrative and support units of the Police Regional Office in Central Visayas, the top police official here on Thursday said.
Col. Ireneo Dalogdog, chief of the Cebu City police, said the deployment of uniformed personnel whose current jobs are purely administrative or assigned at the regional musical band unit is part of the effort to step up its anti-criminality campaign following the rise of robberies in five areas in the capital city.
This reactionary force will augment existing personnel in the five focused areas under the jurisdiction of the Parian Police Station 1, Abellana Police Station 2, Waterfront Police Station 3, Mabolo Police Station 4 and Carbon Police Station 5.
These areas have recorded robbery and theft incidents involving riding-in-tandem suspects victimizing hapless pedestrians even during the day, Dalogdog said without citing a specific number of robbery incidents.
"We tap personnel from different stations apart from the personnel from the Philippine National Police Cebu Mobile Force Company to be deployed on our streets," Dalogdog told the media here.
While he admitted the rise in robberies in both the uptown and downtown district, Dalogdog said victim's cooperation is a key to solving robbery cases.
He said posting those incidents on social media also led to immediate actions from the responding police units and some arrests. (PNA)