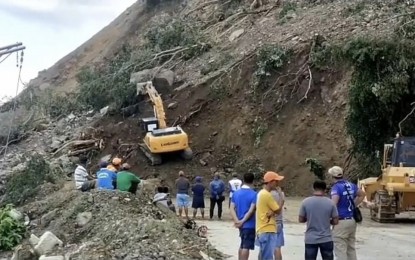 LAOAG CITY – The construction of a more modern Patapat viaduct will soon start in Pagudpud, Ilocos Norte as the bidding process has been scheduled for the end of the month.
Ilocos Norte 1st District Rep. Sandro Marcos said (IN A STATEMENT?) on Friday that the Department of Public Works and Highways (DPWH) allocated an initial budget of PHP300 million for the project.
"This will be a multi-year project to be completed in four years," said Marcos of PHP1.2-billion viaduct.
Marcos initiated the sourcing of funds from the DPWH to help address the frequent road closures along the Manila North Road caused by landslides and rockslides during inclement weather.
He said a Japanese consultant has been tapped to help in the construction.
During the rainy season, motorists and travelers passing through the Pancian, Pagudpud national highway that connects Ilocos and Cagayan Valley regions get stranded for hours due to road closures.
For now, heavy equipment of the DPWH and volunteer contractors are on standby in the area in case clearing operations are needed due to landslide or rockslide. (PNA)