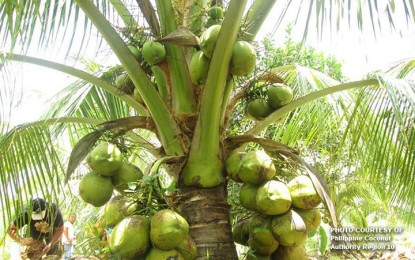 BROOKE'S POINT, Palawan – Advocates of coconut research and development (R&D) lauded government efforts into introducing agronomic cropping technology to farmers in this town, saying it puts the sector closer to realizing its untapped potentials.
In an interview on Friday, Jesus Arranza, president of the Coconut Oil Refiners Association, said the Philippines' so-called fruit of life can provide raw materials for a wide range of medical and industrial products, but these are not being fully explored.
"Recent studies have proven that virgin coconut oil (VCO) contains antiviral properties, and is able to kill enveloped viruses such as Covid-19 and HIV (human immunodeficiency virus)," he said.
Agronomy is the application of science and technology from the fields of biology, chemistry, economics, ecology, soil science, water science, pest management and genetics to the improvement and management of the major food crops.
Agronomic crops are relied upon for a population's survival and are usually produced on a large-scale basis, occupying a large part of a country's agricultural lands.
Arranza, a former Philippine Coconut Authority (PCA) director, lamented that big pharmaceutical companies' well-funded lobby has prevented such potentially groundbreaking findings from being tested further for their practical applications.
On Wednesday, 25 coconut farmers from Barangay Salogon here completed their 10-day training, titled, "Establishing Agronomic Crops Leading to Agriculture Crop Production".
Brooke's point coconut farmers were taught new technologies including the agronomic system to help them become more productive, and thus, earn more.
The training program was jointly implemented by the PCA and the Technical Education and Skills Development Authority (TESDA) in cooperation with the municipal government.
TESDA-Palawan office said the coconut farmers received National Certification III certificates upon completing the course.
The farmer-trainees were paid PHP160 daily for their attendance in the training program. (PNA)