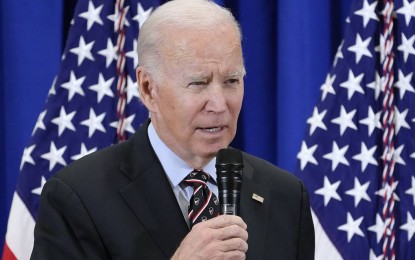 WASHINGTON – United States President Joe Biden is set to announce another package of military aid worth USD375 million for the Kiev government, the Politico newspaper said.
The paper quoted US officials as saying that the announcement would be made after a meeting with Ukrainian President Vladimir Zelensky later this weekend on the sidelines of the G7 summit in Japan.
The package will include artillery shells, armored vehicles, and anti-tank weapons.
According to the report, "the US and allies have supplied to Kiev (all this equipment) in the past."
In turn, the Reuters news agency reported that the US would also provide Ukraine with additional projectiles for HIMARS multiple-launch rocket systems. (TASS)