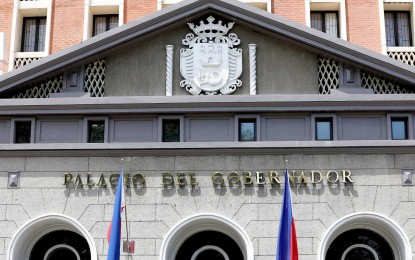 MANILA – The Commission on Elections (Comelec) will begin accepting applications for gun ban exemption next month in connection with the Barangay and Sangguniang Kabataan Elections (BSKE) this October.
In Comelec Resolution 10918 released Saturday, the poll body said applications for the issuance of a Certificate of Authority to be allowed to carry firearms must be electronically filed before the Committee on the Ban on Firearms and Security Concerns (CBFSC) from June 5 until Nov. 15.
"Filing of applications shall be made through electronic means taking advantage of the current information technology advancements, adopting the principle of efficient government service delivery, addressing the geo-logistical challenges in some regions, and for mutual safety under the new normal," said the resolution that was promulgated on May 17.
The filing may be done through the Comelec website at www.comelec.gov.ph.
The President, Vice President, Chief Justice of the Supreme Court, the Senate President; all incumbent senators; House of Representatives Speaker; all members of the House; and all justices of the SC, Court of Appeals, Sandiganbayan, and Court of Tax Appeals are exempted from the ban.
Also included in the exemption list are all judges of the regional, municipal, and metropolitan trial courts; the Ombudsman, Deputy Ombudsman, and investigators and prosecutors of the Ombudsman; the prosecutor general, chief state prosecutor, state prosecutors, and prosecutors of the Department of Justice; and officials and agents of the National Bureau of Investigation.
Likewise given automatic exemption are Cabinet Secretaries, Undersecretaries, and Assistant Secretaries, all Election Officers, Provincial Election Supervisors, and Regional Election Directors.
The gun ban prohibits the bearing, carrying, and transport of firearms and other deadly weapons during the election period.
The CBFSC is composed of one Comelec commissioner as chairperson, and one senior officer each from the Philippine National Police and the Armed Forces of the Philippines and not lower than officer grade 07, brigadier general, and police brigadier general, respectively, as members.
The officers and members of other law enforcement agencies/entities, officers of departments, divisions, offices performing law enforcement and security functions, officers and personnel of jail and corrections facilities, officers and members of the intelligence and investigative divisions, officers and members of the Department of Justice (DOJ), Bangko Sentral ng Pilipinas, and officers of several other public offices and institutions, are also exempted.
Gun ban violation is considered an election offense that carries a penalty of one to six years imprisonment, without the possibility of probation, and results in one's loss of right to vote and perpetual disqualification from holding public office. (PNA)