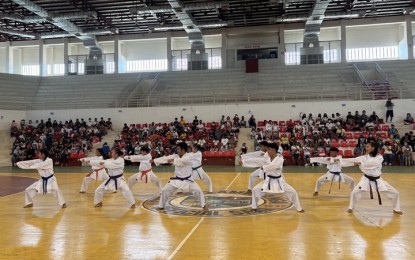 ZAMBOANGA CITY – Preparations are underway for the summer camp "Learn to Play a Sports" of the city government.
A number of Zamboangueños who won medals in national and international sports competitions were products of the program, including weightlifter Hidilyn Diaz, the country's first and only Olympic gold medalist so far, and boxer Eumir Marcial, who snagged a bronze also in the Tokyo 2020 Games.
Dr. Cecile Atilano, City Sports Division chief, said they have 4,000 slots for children aged seven to 15 for the month-long sports program slated July 1 to 31.
"The program is open free of charge. Registration will be from June 1 to 15," Atilano said in an interview on Saturday. "The sports program aims to discover new talents."
Registration forms are available at the Mayor Joaquin Enriquez Memorial Sport Complex during office hours.
The program offers free training in 24 events -- archery, arnis, athletics, badminton, baseball/softball, basketball, boxing, chess, dance sport, football/futsal, gymnastics, judo, karate, muay Thai, pencak silat, sepak takraw, swimming, table tennis, taekwondo, lawn tennis, volleyball, weightlifting, wrestling, and wushu. (PNA)