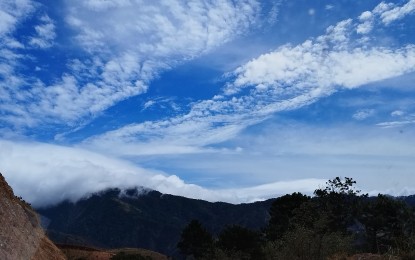 MANILA – An intertropical convergence zone (ITCZ) is affecting Mindanao and Palawan, including Kalayaan Islands, that will bring partly cloudy to cloudy skies with isolated rain showers or thunderstorms.
Metro Manila, the whole Visayas and Occidental Mindoro will have the same conditions, including localized thunderstorms.
Light to moderate winds from southwest to west will prevail over the whole Visayas while winds from southwest to south will prevail over Palawan including Kalayaan islands and Occidental Mindoro with slight to moderate seas.
The heat index is estimated to be harshest in Cagayan province, with Aparri and Tuguegaro City forecast at 45 and 44 degrees Celsius, respectively.
In Metro Manila, it will be between 38 and 39 degrees.
Sunset is at 6:18 p.m. (PNA)