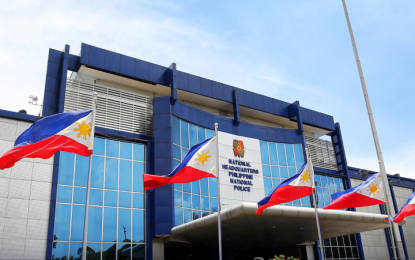 MANILA – Philippine National Police (PNP) chief Gen. Benjamin Acorda Jr. has ordered all police offices and units nationwide to intensify operations against 48 private armed groups (PAGs) and loose firearms ahead of the 2023 Barangay and Sangguniang Kabataan Elections (BSKE) scheduled Oct. 30.
The PNP is continuously monitoring the activities of three active PAGs and 45 potential PAGs that may mobilize for the upcoming polls, Acorda said in a statement on Monday.
The PNP said it is focusing more on Regions 3 (Central Luzon), 5 (Bicol), 6 (Western Visayas), 13 (Caraga), Cordillera Administrative Region and the Bangsamoro Autonomous Region in Muslim Mindanao.
Acorda said part of the early interventions are operations to take away the instruments of crime and violence, particularly firearms.
"We are focusing more on the preventive aspect of crime control as instructed by the President. This is done by taking away the instruments of crime and violence by also accounting for the criminal elements who set into motion the criminal motive," Acorda said.
PNP Public Information Office chief Brig. Gen. Redrico Maranan said that based on their records, PAGs are involved in murder and harassment cases.
"Meron tayong binabantayan sa Region 3, 'yung PAGs natin. Meron din tayong binabantayan sa BARMM but basically buong Pilipinas ay binabantayan natin 'yung existence nitong mga PAGs na ito but may mga focus areas tayo, 'yung Regions 3, 5, 6, 13 at Cordillera meron potential PAGs ganun din sa BARMM meron din mga potential PAGs (We have something to monitor in Region 3, our PAGs. We also monitor BARMM but basically the whole Philippines we monitor the existence of these PAGs but we have focus areas in Regions 3, 5, 6, 13 and Cordillera that have potential PAGs and also in BARMM there are also potential PAGs.)," Maranan told reporters in a chance interview also on Monday.
Based on PNP data, a total of 10,971 loose firearms have been accounted by the police while a total of 6,221 more guns were received in various police units across the country for safekeeping, mainly due to expired licenses, since January this year.
The same data revealed that a total of 27,948 wanted persons were either arrested or surrendered to the police.
"Aside from operations against wanted persons and loose firearms, the PNP also neutralized 187 criminal gangs with the arrest of 854 and surrender of 86 gang members, and confiscation of 126 firearms also since January this year," said Acorda.
Pursuant to Commission on Elections (Comelec) Resolution No. 10902, the 90-day election period for the 2023 Barangay and Sangguniang Kabataan Election will commence on Aug. 28, with the filing of Certificates of Candidacy.
Acorda said the PNP will strictly enforce all prohibited acts during the entire election period as enumerated under the Omnibus Election Code and resolutions passed by the Comelec.
"These prohibited acts include the bearing, carrying, or transporting firearms or other deadly weapons in public places including any building, street, park, private vehicle, or public conveyance, unless authorized in writing by the Comelec and also prohibited during this period is the use of security personnel or bodyguards by candidates," he said.
The COC filing period for the 2023 BSKE will be from Aug. 28 to Sept. 2. (PNA)