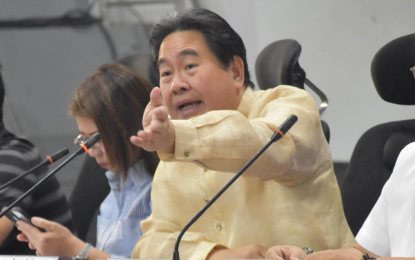 MANILA – Cagayan de Oro City 2nd District Rep. Rufus Rodriguez on Monday said the Group of 7's (G7) support for the 2016 Permanent Court of Arbitration (PCA) ruling boosts the Philippines' claims in the West Philippine Sea.
"We thank the G7 led by the United States for their expression of support. This will strengthen our position that China should respect the ruling won during the Aquino administration and should recognize our territorial sovereignty over several islets, waters and the resources in them that China is claiming," he said.
G7 is composed of the world's most powerful democracies -- the United States of America, Canada, Japan, the United Kingdom, France, Germany and Italy, plus the European Union (as a new member).
In a statement, the G7 leaders reiterated that the award rendered by the arbitral tribunal on July 12, 2016 "is a significant milestone, which is legally binding upon the parties to those proceedings and a useful basis for peacefully resolving disputes between the parties."
"There is no legal basis for China's expansive maritime claims in the South China Sea, and we oppose China's militarization activities in the region," they said.
The PCA ruling invalidates China's nine-dash line territorial claims that cover nearly the entire South China Sea, including the Philippines' 200-mile exclusive economic zone (EEZ).
Rodriguez said the disputed islands, reefs and shoals are within the Philippines' EEZ established under the United Nations Convention of the Law of the Sea (UNCLOS).
He said the G7 statement is a rejection of China's sweeping territorial assertion, and its continued occupation and militarization of several islands.
"Beijing (China) should now abandon its assertion of expansive maritime claims in the South China Sea, which has no basis in international law," Rodriguez said.
Rodriguez reiterated his call for the Marcos administration to start exploring natural gas and crude oil in Recto Bank or Reed Bank off Palawan, which is inside the country's EEZ.
He said the Malampaya natural gas project, also in Palawan, was projected to continue yielding natural gas up to 2024, though the service contract for it has been extended up to 2039.
"It's good if there are residual resources there. But we should start the Reed Bank project, which is estimated to hold a lot more natural gas and oil reserves than Malampaya," he said.
He said the government should not be stymied by anticipating any reaction from Beijing.
"Otherwise, we will not be able to do any activity there," he added. (PNA)