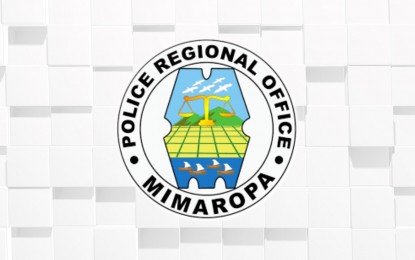 MANILA – The crime rate in the Mimaropa region has dropped by 10.95 percent from January to May 22 this year, the Police Regional Office (PRO) 4B reported on Monday.
Mimaropa is comprised of the provinces of Oriental and Occidental Mindoro, Marinduque, Romblon and Palawan.
Citing the Regional Investigation and Detective Management Division's report, Brig. Gen. Joel Doria said 1,894 crime incidents were reported from Jan. 1 to May 22, a 10.95 percent decline as compared to the 2,127 crime incidents recorded during the same period last year.
For the eight focus crimes (murder, homicide, physical injuries, rape, theft, robbery, carnapping, and motorcycle theft), only 328 incidents were recorded in the said period compared to 379 of the previous year, a decrease of 13.46 percent.
All eight focus crimes also showed a significant decrease -- motorcycle theft, 18.18 percent; physical injury, 30 percent; robbery, 17.50 percent; murder, 17.07percent; homicide, 10 percent; theft, 7.89 percent; and rape, 3.85 percent.
Meanwhile, non-index crimes such as violation of special laws also dropped by 20.20 percent, from 1,208 to 964.
Doria attributed the drop in crime volume to intensified anti-criminality operations and strong partnerships between police and the community, emphasizing the importance of public support in successful community policing.
"This significant drop in crime volume was a result of the strong partnership between our police and community. This only manifests that public support is an indispensable component in the success of community policing," said Doria in a statement on Monday.
He also assured that PRO 4B will continue to foster stronger ties with communities and stakeholders in their pursuit of ensuring the safety and security of the community with a disciplined and more trusted police service.
"Ensuring safety and security of the community with disciplined and more trusted police service," he stressed.
Doria also vowed to maintain the PNP's vigor and enthusiasm in its campaign against insurgency in partnership with the Armed Forces of the Philippines, and various clusters under the National Task Force to End the Local Communist Armed Conflict.
He likewise expressed support for the implementation of the "Buhay Ingatan, Droga'y Ayawan" program under the Department of the Interior and Local Government through a multi-sectoral and human rights-based approach in the region.
"We must involve and empower the local government units, the Barangay Anti-Drug Councils, local institutions, the church, Civil Society Organizations, and even individuals to join us in this fight," said Doria. (PNA)