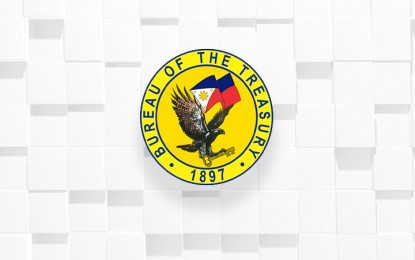 MANILA – The Bureau of Treasury (BTr) on Monday fully awarded bids for Treasury bills (T-bills) at lower rates.
During the auction, the 91-, 182-, and 364-day T-bills fetched average rates of 5.777 percent, 5.898 percent and 5.945 percent, respectively.
These were at 5.874 percent, 5.991 percent, and 6.028 percent for the three-month, six-month, and one-year papers, respectively, during the auction on May 15.
"The auction was 4 times oversubscribed with total bids reaching PHP60.7 billion," BTr said in a statement.
The BTr raised the full program of PHP15 billion for the auction.
Rizal Commercial Banking Corporation chief economist Michael Ricafort said the T-bill auction yields declined for the third straight week after recent signals of a pause in local policy rate and possible reserve requirement ratio cut as early as next month.
"T-bill yields also eased anew week-on-week after US Federal Reserve chairman Jerome Powell signaled a pause on Fed rates for the next rate-setting meeting in June 2023, thereby supporting a continued pause in local policy rates," he said. (PNA)