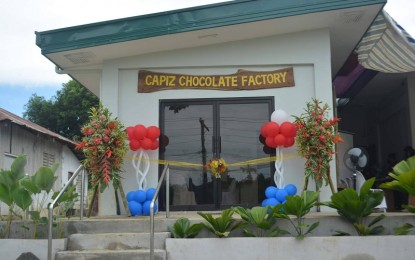 MANILA – Micro, small and medium enterprises (MSMEs) will now be able to utilize more the machinery, equipment and tools of the Shared Service Facilities (SSFs) of the Department of Trade and Industry (DTI) to improve their production, processes and overall competitiveness after the Senate approved on Monday Senate Bill No. (SBN) 2021 with 22 affirmative, no negative votes, and no abstentions.
Senator Sonny Angara, who authored and sponsored the measure, lauded his colleagues for the quick approval of the bill seeing that the SSF Project will go a long way in supporting the growth and development of MSMEs.
When passed into law, Angara said SBN 2021 will ensure the annual funding under the General Appropriations Act for the implementation of the SSF project that has benefited thousands of MSMEs in the country since its inception in 2013.
"There were years when the SSF project was not funded and this is what will be addressed with this bill. Malaki ang naitutulong ng mga SSFs sa mga maliliit na negosyo na hindi kayang gumastos para bumili ng mga kagamitan tulad ng mga makina upang mapalago ang kanilang operasyon kaya dapat lang na siguraduhin natin na tuloy-tuloy ang implementasyon nito (SSFs help a lot in small businesses that cannot afford to buy equipment such as machines to grow their operations so we just have to make sure that its implementation is continuous)," Angara said.
The SSFs are managed by "cooperators" that are usually cooperatives, people's organizations, industry associations, local government units, and state universities and colleges, for the common use of the MSME beneficiaries.
"These could be as simple as sewing machines to more complex machines like 3D printers that are housed in SSF fabrication laboratories (Fab Labs) that MSMEs can use usually for a small fee. Through these SSFs, the MSMEs can scale up their production, improve on their packaging, and introduce innovations to their products," Angara noted.
Under the bill, SSF Fab Labs will be established in at least one strategic location in every province. Priority will be given to provinces without existing Fab Labs.
The Fab Labs were showcased at the height of the Covid-19 pandemic when these were used for the manufacturing of face shields, face masks, medical gowns, aerosol boxes and ethyl alcohol to cater to the huge demand while the importation of these supplies was still undergoing.
So far, a total of 3,484 SSFs and 43 SSF Fab Labs have been established across the country, based on data from the DTI. (PNA)