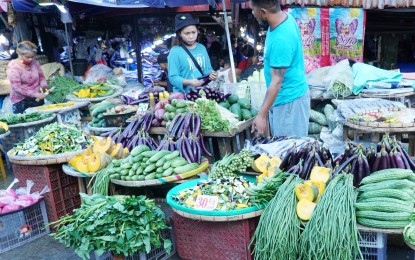 MANILA – The Employers' Confederation of the Philippines (ECOP) on Monday stood firm on its position that any legislated wage hike will only benefit formal sector workers, who number only about 8 million individuals while leaving the rest to suffer from higher inflation.
ECOP President Sergio Ortiz-Luis told the Philippine News Agency that informal sector workers, who constitute the vast majority of workers, will not be covered by the PHP150 per day salary increase being sought by the labor sector.
He emphasized that while the estimated 42 million informal sector workers do not stand to make more money, they will nonetheless be forced to deal with price pressures created by a congressionally-mandated pay hike.
"It (wage hike) is highly inflationary, but will not help farmers, fishermen, vendors, tricycle drivers, and those engaged in small family businesses," said the business leader.
Ortiz-Luis said it is doubtful that most micro-enterprises can afford to pay a steep wage hike in view of the fact that "many of them can't even afford to pay their employees' 13th month pay.
ECOP's leadership was reacting to Finance Secretary Benjamin Diokno's recent warning that a PHP150 per day wage hike could potentially add 1.4 percentage points to the government's inflation projections this year.
The proposed salary increase can bring the 2023 inflation rate up to 6.9 percent from the 5.5 percent currently being projected, according to Diokno.
On April 19, the Trade Union Congress of the Philippines, through House Deputy Speaker Raymond Democrito Mendoza, filed the Wage Recovery Act of 2023 (House Bill 7871) seeking to legislate a PHP150 across-the-board daily wage hike in a bid to compensate for recent inflation surges. (PNA)