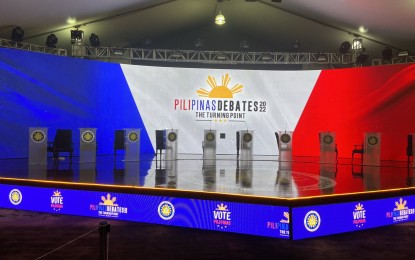 MANILA – The Commission on Elections (Comelec) has denied the payment claims of Impact Hub, its former partner in the holding of "Pilipinas Debate 2022" amounting to PHP15.3 million.
"Upon evaluation, Impact Hub's demand for payment is not accompanied by the documentary requirements necessary to establish the validity of claim. In this regard, the Commission is constrained to deny Impact Hub's claim for PHP15,300,000.00," poll body executive director Teopisto Elnas said in a letter to the company dated May 19 which was made public on Tuesday.
He noted that they have to comply with the rules of the Commission on Audit (COA) with regard to paying claims for procurements and services by government agencies.
COA Circular No. 2012-0013 requires "sufficient and relevant documents to establish the validity of claim" for all types of disbursement of public funds.
"Claims for payment not compliant with the pertinent procurement, accounting, and auditing rules will not be processed," he said.
"Otherwise, such payment can be the subject of disallowance by the Commission on Audit, together with its concomitant consequences, i.e. criminal, civil, and administrative liabilities," the Comelec official added.
In April, Impact Hub sent a "Notice of Demand to Pay" to the poll body asking for the settlement of PHP15.3 million in connection with the holding of the "Pilipinas Debates 2022".
It added that failure of the commission to settle will force the company to "avail of the legal remedies under the law to recover the debt and to protect the company's interests".
Prior to the May 2022 polls, both parties agreed to hold five debate events for presidential and vice presidential candidates.
However, only three debates pushed through after the poll body decided to cancel the last two activities. (PNA)