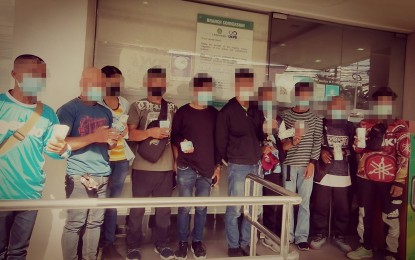 DUMAGUETE CITY – Thirty-five former rebels (FRs) of the New People's Army (NPA) in Negros are ready for profiling after having complied with the documentary requirements to avail of the government's Enhanced Comprehensive Local Integration Program (E-CLIP).
"Initially, 45 FRs who surrendered over the past year or so to the Philippine Army's 62nd Infantry Battalion (62IB) were identified for enrollment to the E-CLIP, however, some of them failed to complete the requirements on time," Provincial Social Welfare and Development Office (PSWDO) chief Rosa Emilia Banquerigo told the Philippine News Agency on Tuesday.
The PSWDO, Department of the Interior and Local Government (DILG), and other partner agencies will be in Guihulngan City on Wednesday for the profiling of the FRs, according to Banquerigo.
The FRs have been certified by the Joint Armed Forces of the Philippines (AFP) and Philippine National Police (PNP) Intelligence Committee or JAPIC to be entitled to E-CLIP assistance.
The PSWDO chief said the delays in the processing of E-CLIP were mostly caused by documentary requirements, like if the AFP or PNP would facilitate the surrender; and birth certificate, which many FRs fail to produce and thus have to go through a long process of acquiring it.
Lt. Col. William Pesase Jr, 62IB commanding officer, said the FRs who surrendered to his unit in recent years came from different parts of Negros in his area of coverage.
"Many of them are from Guihulngan City and they have also recently received benefits from the provincial government," he said.
Banquerigo said those who missed out on the profiling this month may still be able to catch up once they have complied with the requirements.
Under the E-CLIP, a former rebel receives PHP15,000 in immediate assistance, PHP50,000 in livelihood assistance, and cash assistance from the provincial or local government unit.
The receiving unit will also receive PHP21,000 as reintegration assistance. (PNA)