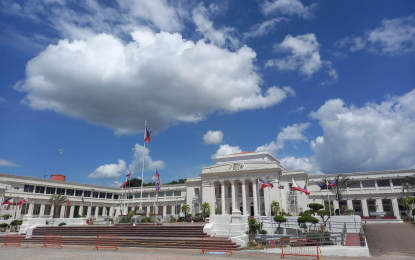 BATANGAS CITY – The provincial government of Batangas, through the Provincial Planning and Development Office (PPDO), on Tuesday announced that it is currently targeting the 2023 Seal of Good Local Governance (SGLG).
In an interview, Jo Anne Cuasay, PPDO project evaluation officer, said the provincial government is taking an "all-in assessment approach" to determine if it is living up to the standards set by the Department of Interior and Local Government (DILG), which awards the SGLG.
The PPDO is presently evaluating how well local authorities are performing in the required governance areas necessary to be awarded the coveted seal, she added.
The province is an awardee of SGLG in 2016 and a Post-Conferment Qualifier in 2017.
The SGLG Post-Conferment Qualifier award was agreed to be given to local government units (LGUs) that have continuously worked and made efforts to complete and pass all SGLG criteria.
"Part of the benefits of winning the distinction is a cash prize that was used for the construction of farm to market road and assistance to PWDs (persons with disabilities)," Cuasay said.
She explained that SGLG standards require the provincial government to "uphold transparency and accountability among local governments across several areas to reach high standards of transparency."
She disclosed that there are 10 core areas that measure how well services are being delivered in the province, with an eye on how funds are managed.
The governance areas include (1) financial administration and sustainability; (2) disaster preparedness; (3) social protection and sensitivity; (4) health compliance and responsiveness; (5) sustainable education; (6) business friendliness and competitiveness; (7) safety, peace, and order; (8) environmental management; (9) tourism, heritage development, culture and arts; and (10) youth development.
It was further revealed that an SGLG validation and assessment meeting between DILG-Batangas officials and LGU representatives is set on June 7.
The DILG is set to award the SGLG in August, according to the official.
"We will do our best to continue improving the performance measures of the province. We are already doing all the ways and means to ensure that the delivery of services is transparent and tailored to the needs of every Batangueño," said Cuasay.
It was emphasized that aside from the national recognition that comes with the SGLG, it also provides a quantifiable benchmark of how much an LGU is improving its service delivery on a yearly basis. (PNA)