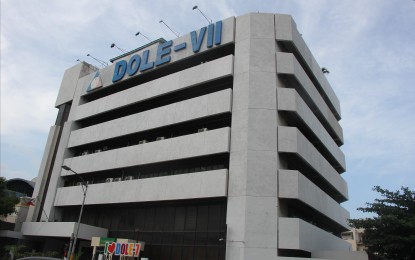 CEBU CITY – The Department of Labor and Employment (DOLE) in Region 7 or Central Visayas on Tuesday urged workers in the region to report establishments that are not complying with the labor laws.
This, as the agency aided in the recent release of about PHP1 million in compensation for 13 workers, who sued their employer for money claims before DOLE-7.
Lilia Estillore, DOLE-7 regional director, said the monetary awards covered the claims for underpayment of wages, non-payment of night shift differential and failure to pay overtime premium.
The affected workers also claimed underpayment of 13th month pay, underpayment to non-payment of incentive leave pay, illegal deductions as well as non-payment of rest day premium.
Estillore said each worker's monetary awards range from PHP5,000 to as high as PHP115,000 depending on the nature of their claims.
"During the pre-execution conference that was scheduled a few days after in the same month, both parties agreed to settle through the release of the cash bond, which the employer deposited with the DOLE-7," she told the Philippine News Agency.
Estillore underscored the importance of the successful disposition of labor cases and ensured that deciding in favor of workers would not become a "paper victory."
She said the agency is duty-bound to ensure all writs of execution on money claims of the workers are duly served and satisfied. (PNA)