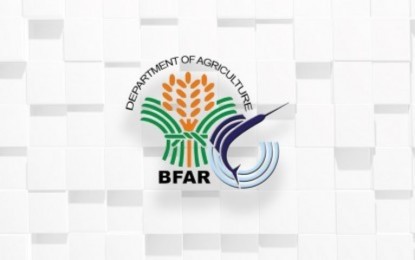 MANILA – The Bureau of Fisheries and Aquatic Resources (BFAR) on Tuesday recommended keeping the fishing ban in Calapan, Naujan, Pola, Bansud, Gloria and Pinamalayan in Mindoro due to the risk of contamination from traces of oil that have yet to be removed from the area.
In its Oriental Mindoro Oil Spill Bulletin No. 05, BFAR said recent analyses showed the fishing waters in Bongabong, Bulalacao, Mansalay, Roxas, Baco, Puerto Galera and San Teodoro were within acceptable standards for fishing activities.
The provincial government of Oriental Mindoro currently allows the fisherfolk of Calapan and Naujan to fish in the municipal waters of Baco, Puerto Galera and San Teodoro.
On the other hand, the fisherfolk of Pola, Bansud, Gloria and Pinamalayan are allowed to fish in Bongabong, Bulalacao, Mansalay and Roxas.
"The DA-BFAR will continue monitoring oil spill-hit areas for a time-series observation, which will be the basis of its recommendations for concerned government agencies and local government offices," the BFAR said.
The BFAR earlier committed to provide more than PHP117 million worth of emergency and relief assistance, early recovery efforts, and medium to long-term recovery aid to oil spill-hit areas.
Of the amount, PHP4.4 million was already used for post-harvest training for fisherfolk associations and cooperatives while PHP1.5 million was utilized for food assistance to over 5,000 affected fisherfolk in Mimaropa.
"Millions worth of funds was also allocated for the ongoing grant and capacity building efforts of fiberglass-reinforced plastic (FRP) boats with marine engines to affected fisherfolk in Oriental Mindoro. In addition, the bureau has deployed monitoring, control, and surveillance (MCS) vessels, as well as PPE (personal protective equipment) sets and other materials for clean-up activities," the BFAR said.
The BFAR added the government is also planning to provide grants for additional FRP boats, fish aggregating devices, aquaculture feed mill projects, bangus (milkfish) fry, tilapia fingerlings, and fish cages to areas affected by the oil spill.
Meanwhile, in a news release Tuesday, the Philippine Coast Guard said they continuously monitor the level of oil contamination through coral habitat oiling assessments in different sites of marine protected areas in Oriental Mindoro.
Oil slicks and sheens have spread over the marine waters of Oriental Mindoro due to the sinking of MT Princess Empress in February, threatening the biodiversity of nearby marine protected areas and fishing grounds, and affecting fisherfolk's livelihood.
The team analyzed the oiling percentages of the affected corals and determined the oiling rate.
According to the Incident Management Team in Oriental Mindoro, oil spills can damage corals by blocking access to sunlight and oxygen when attached.
Toxic chemicals from the oil also disrupt coral growth and reproduction and alter the physicochemical properties of the water, changing its temperature, pH, and other parameters.
On May 1, the PCG's marine science technicians, Special Operations Group, Provincial Agriculturist Office, Provincial Disaster Risk Reduction Management Office, and Bantay Dagat conducted a pre-survey coral assessment at the Calero marine protected area in Calapan.
On May 3, they conducted another assessment in Harka Piloto Island, a 37-hectare marine protected area about 1.5 kilometers away from the coast of Barangay Lazareto in Calapan City, Oriental Mindoro, where the PCG monitored "no oil" along its coral habitat.
The area has a high-energy wave action location in which most corals are hard corals resistant to strong water currents at certain times of the day, according to the report.
The spilt oil has particularly large molecules which cannot easily sink into the water column. Hence, the spilt oil was only deposited in shoreline areas, not underwater, according to the report.
The PCG and Bantay Dagat conducted another coral assessment on May 22 at Barangay Masaguing Fish Sanctuary in Naujan, Oriental Mindoro.
Once available, the formal assessment reports will be forwarded to the Incident Management Team-Oriental Mindoro, the PCG said. (PNA)