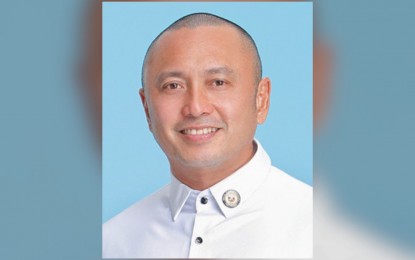 MANILA – Fugitive Negros Oriental (3rd District) Rep. Arnolfo Teves Jr. was a no-show at the Department of Justice (DOJ) for the preliminary investigation Tuesday on three killings allegedly involving the lawmaker in 2019.
Instead, his lawyer sought the dismissal of the cases, one of which reportedly claimed the life of a former National Bureau of Investigation (NBI) agent.
Counsel Ferdinand Topacio questioned the testimony of the witness of the Philippine National Police - Criminal Investigation and Detection Group, Gemuel Hobro, who claimed he served as lookout and driver in some of the killings.
Topacio insisted that Hobro's extrajudicial confession is "uncorroborated" and that he should be charged as an accomplice at the least.
The charges involve Teves' alleged part in the deaths of Miguel Dungog, Lester Bato and Pacito Libron in separate places in 2019.
Dungog, a former NBI agent, was running for Provincial Board member that year and was allied with the Degamo camp.
He was gunned down in front of a hospital in Dumaguete City while the other two victims were killed separately in Bayawan City.
Other suspects in the cases are Teves' secretary only known as Hannah Mae, Richard Cuadra, Jasper Tanasan, Rolando Pinili and Alex Mayagma.
Meanwhile, senior deputy state prosecutor Richard Anthony Fadullon said the recantation of an accused in the murder of Degamo and nine others was an anticipated development.
"As far as the DOJ is concerned, we expect that recantations will be made by suspects. It is their right to do so especially now that they lawyered up at this time. To say that they recanted, assuming that we received the copies already, doesn't mean that the recantations will prove that the earlier statements they gave are actually untrue," Fadullon said.
To date, only Jhudiel Rivero (a.k.a. Osmundo Rivero), one of 10 former soldiers implicated in the Degamo slay, has formally filed a withdrawal of testimony.
He claimed the police coerced him into admitting his involvement in the March 4 massacre in Pamplona town and that he doesn't know Teves. (PNA)