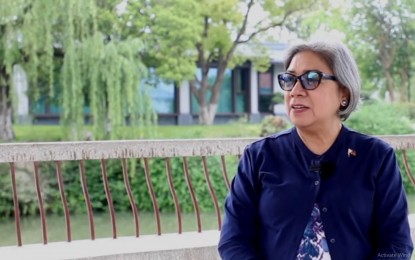 MANILA – The Philippines and China are set to open discussion son how to further enhance agricultural cooperation between the two countries.
"In terms of agricultural cooperation, there are high-level officials from the Ministry of Agriculture and Rural Affairs (MARA) who will visit the Philippines to talk about how to jump start the agriculture cooperation between the two countries," said Ana Abejuela, Agriculture counselor to the Embassy of the Philippines in Beijing, in a May 10 interview with the Serbisyo Filipino-China Media Group (SF-CMG).
Abejuela said the officials are expected to arrive next month.
"During the meeting with these high level officials from MARA, we will talk about projects that could be done from this year up to 2025. That is the coverage of the current action plan with MARA," she said.
Earlier this year, the Philippines and China signed a joint action plan for 2023-2025 on agricultural and fisheries cooperation between the Department of Agriculture (DA) and China's Ministry of Agriculture and Rural Affairs.
A business delegation from China will also arrive and look at possible investments in the agriculture sector, she said.
Abejuela said a forum on agricultural cooperation between China and the Philippines will also be conducted during the visit of MARA officials.
"The cooperation on agriculture between China and Philippines is good. The future is also good. There is a good future to look on," she said.
Latest data from the People's Republic of China showed that China greatly contributed to the country's total export value.
As of March this year, exports to China amounted to $1.42 billion or 21.8 percent of the country's total exports during the month.
Abejuela said that as of end-April, the Philippines was able to ship more than 200 metric tons of agricultural products to China.
These include a trial shipment of durian.
"There's good feedback in terms of the exported durian. That's the initial feedback that we got. Hopefully we will be able to add frozen durian [exports] this year," said Abejuela.
"They will also inspect our mangosteen this October. So, hopefully next year, mangosteen from the Philippines will also enter China," she added. (PNA)