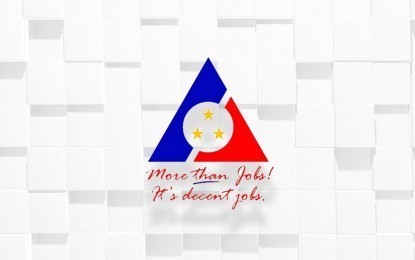 MALASIQUI, Pangasinan – The Department of Labor and Employment (DOLE) has reactivated the Regional Industry Tripartite Council (RITC) for construction to strengthen the industry in the Ilocos Region.
In a phone interview on Wednesday, DOLE Ilocos regional information officer Justin Marbella said while no particular problem or issue is being encountered in the construction industry, there is the need to have it prioritized considering it is the key employment generator in the region.
Marbella said the reactivated RITC will serve as an information network, specifically on labor relation issues and industry configurations at the appropriate level.
"The RITC will also monitor compliance with sectoral commitments as embodied in national, regional, local, or industry tripartite accords. (It will likewise) ensure implementation of the action plan relative to the Philippine Decent Work Common Agencies," he said.
The council also assists concerned agencies in the identification of industries or establishments with potential for growth, and those which are likely to experience labor disputes or in need of appropriate responses with respect to the industry-specific concern, he added.
RITC for construction is composed of elected officers out of the 100 management and labor representatives of various construction companies from the four provinces of the region.
"The Construction RITC shall be instrumental to ensure the sustained social dialogue and collaborative networks between and among stakeholders in the construction industry," Assistant Regional Director Honorina Dian-Baga said in a statement.
She said through the RITC, DOLE can initiate deeper engagement with the construction industry by soliciting inputs from labor and management representatives.
DOLE urges more construction employers in employment facilitation programs, such as job fairs and the Special Program for Employment of Students.
The elected officers were Joseph Padayao, Rommel Vivit, Rudy Ducusin, and Benedict Beguas as co-chairpersons for management and Demetrio Sabalburo Jr., Luis Ancheta, Ciriaco Ordinario III, and Analee Caberto as co-chairpersons for labor.
Management representatives are John Quidez, Ferdinand Yago, Deo Angel Hipol, and Lester Aquino; while labor representatives are Analie Rania, Eddie Rodriguez, Jerelene Ligo, and Jemima Abata. (PNA)