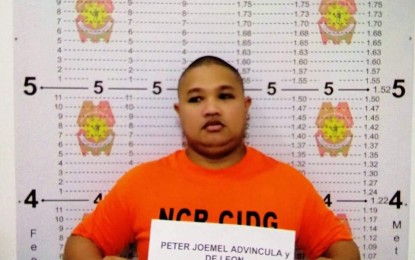 MANILA – A Manila court has found whistleblower Peter Joemel Advincula guilty beyond reasonable doubt of the crime of perjury in connection with claims he made against three lawyers in 2019.
The Manila Metropolitan Trial Court (MTC) Branch 17, in its decision dated May 22, sentenced Advincula, who goes by the name "Bikoy," to an indeterminate penalty of three months and one day to one year and one day of imprisonment.
Advincula was charged with perjury following the complaint of lawyers Jose Manuel I. Diokno, Theodore O. Te and Lorenzo R. Tañada III in connection with a sworn statement Bikoy submitted on July 18, 2019 before prosecutors alleging that the three civil rights lawyers were part of a group known as "Project Sodoma."
The group, Advincula claimed, plotted to commit sedition, libel and cyber libel, among others.
Bikoy added that there had been a meeting at the Ateneo de Manila University (Admu) among the conspirators. Diokno and Tañada said their presence at the place was to attend a senatorial candidates forum at the time and denied meeting Advincula.
The statements became the basis for charges of sedition filed against members of the opposition, including the lawyers at the time.
The criminal charges however were dismissed by the Department of Justice on January 27,2020 with prosecutors noting that it was the accused (Bikoy) who was probably guilty of the crime of conspiracy to commit sedition.
"In this case, the totality of the prosecution evidence, when put under severe testing, amounts to proof beyond reasonable doubt of the crime of perjury. The witnesses who testified for the prosecution were able to sufficiently establish the falsehood of accused's statements," the court said. (PNA)