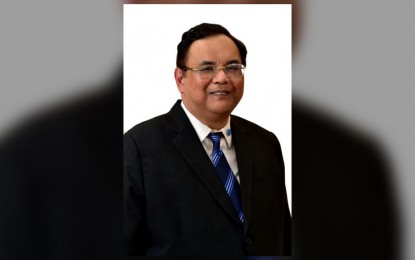 MANILA – The rates of the Bangko Sentral ng Pilipinas' (BSP) term deposit facility (TDF) fell on Wednesday and undersubscription was registered by the one-week facility.
Data released by the central bank showed that the average rate of the seven-day TDF fell to 6.5926 percent from 6.5962 percent during the auction last May 17.
The average rate of the 14-day TDF also declined to 6.5935 percent from last week's 6.6150 percent.
The BSP lowered the offer volume for the seven-day facility to PHP110 billion from last week's PHP140 billion.
Bids totaled PHP103.975 billion and the auction committee accepted PHP101.975 billion.
The offer volume for the two-week facility was slashed to PHP80 billion from last week's PHP90 billion.
The auction committee made a full award after bids amounted to PHP95.82 billion.
In a statement, BSP Deputy Governor Francisco Dakila Jr. said bids submitted in this week's TDF auction are "well within the BSP's expected volume range."
"Sustained demand for the TDF facility was evident even as some eligible counterparties were anticipating the need to tend to client requirements. Moving forward, the BSP's monetary operations will remain guided by its assessment of the latest liquidity conditions and market developments," he added. (PNA)