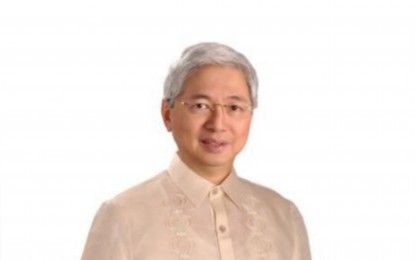 MANILA – Department of Trade and Industry (DTI) Secretary Alfredo Pascual has welcomed the Senate's approval of institutionalizing the agency's Shared Service Facility (SSF) Program.
In a statement Thursday, Pascual said approval of Senate Bill No. 2021, which aims to amend Republic Act (RA) No. 6977 or the Magna Carta for Small Enterprises, will ensure the continuous support for micro, small, and medium enterprises (MSMEs), especially those in the provinces.
Last Monday, the Senate approved SB 2021, which will allot annual funding for DTI's SSF Program under the General Appropriations Act (GAA).
"Now that this has been approved, the DTI will work with various agencies to further expand the scope of the program and meet the needs of the MSMEs, especially in this era of modern technology," Pascual said in Filipino.
Since 2013, the government has allotted PHP3.9 billion for the SSF Program, which resulted to the establishment of some 3,495 SSFs nationwide.
DTI said these facilities have helped around 500,000 MSMEs and generated about 300,000 additional jobs.
Since the start of the administration of President Ferdinand R. Marcos Jr., DTI has established 145 SSFs, with provided funds amounting to around PHP150 million.
The recently opened SSFs are intended for the production of abaca, bamboo, cacao, coffee, meat, and fertilizer, among others.
There are also 16 fabrication laboratories (fab labs) across the country, which help MSMEs to produce prototypes of their designs.
"They (MSMEs) need to keep up with the innovation and unique ideas of businesses abroad to help them keep up with the new trends and further increase their income," Pascual added. (PNA)