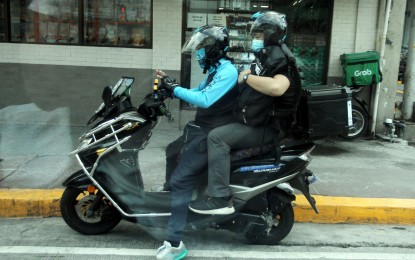 CEBU CITY – Motorcycle-for-hires, popularly known here as "habal-habal," are encouraged to join accredited ride-hailing operators so they could participate in the training and prepare them once the government regulates their operations.

Eduardo Montealto Jr., Land Transportation Franchising and Regulatory Board (LTFRB) 7 (Central Visayas) director, said the Motorcycle-Taxi Technical Working Group (MT-TWG) would soon release the approved regulation covering two-wheel vehicles that are used for hire.

"I am very thankful to the national government and to the MT-TWG for working hard in crafting a regulatory policy so that we can have a clear-cut rule covering motorcycles to be used to convey passengers," Montealto told the Philippine News Agency (PNA) in an interview Thursday.
The TWG is working on an administrative regulation while Congress has yet to amend Republic Act 4136, the Land Transportation and Traffic Code that allows only vehicles with four wheels and up for public transportation.
He said Cebu has only three accredited ride-hailing app operators – Angkas, Joyride, and Move It – which "habal-habal" drivers could join.

Montealto said the government sees the need to secure every passenger who opted to ride motorcycles instead of modern jeeps or taxis.
Once the TWG releases the regulations for the motorcycle taxi, local government units in Central Visayas would be tapped to assist the agency in having "habal-habal" riders in their respective localities registered with an accredited operator.
"We need to secure the passengers. Right now, many of the 'habal-habal' units are not covered by insurance policies because they don't belong to an accredited operator. Only the accredited are insured," he said.
Meanwhile, Montealto commended Angkas for conducting continuing traffic safety seminars and motorcycle driver's training for their riders. (PNA)