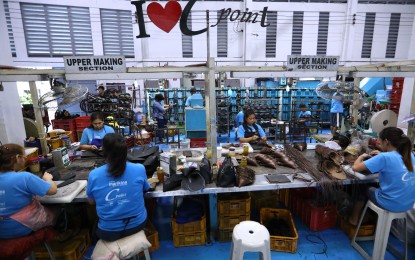 MANILA – The Employers' Confederation of the Philippines (ECOP) on Thursday clarified that it is not opposed to the idea of granting wage hikes, but rather, it is against salary adjustments that were not approved by Regional Tripartite Wages and Productivity Boards (RTWPBs).
In an interview, ECOP president Sergio Ortiz-Luis Jr. said RTWPBs, in which the labor, employer and government sectors are equally represented, were created by Congress precisely to determine the timeliness and amount of salary adjustments.
He emphasized that House Bill 7871 or the Wage Recovery Act of 2023 recently filed by the Trade Union Congress of the Philippines (TUCP) Party-list seeks to legislate a PHP150 across-the-board daily wage hike without the benefit of multi-sector consultations, which is the accepted practice under RTWPBs' system of wage-setting.
"The current system of wage-setting (under the wage boards) is working. Trying to legislate a wage hike only serves to politicize the issue," the businessman said.
Ortiz-Luis reiterated that the proposed legislated wage hike will only benefit workers in the formal sector, which only number around 8 million individuals.
"If they give PHP150 per day to the formal sector, what is to stop the informal sector from demanding the same financial assistance? It will prove very costly to the government," he added.
Ortiz-Luis was reacting to comments by TUCP vice president Luis Corral, wherein he called out ECOP and government economic managers for supposedly "ganging up" on the labor sector's attempts to raise wages in view of recent inflation surges.
"These employers and economic managers are now scaremongering widespread closure of MSMEs and scenarios of spiking inflation should a wage increase be granted. Little or no regard is being brought to the discussion as to whether or not workers' current minimum wages can even afford a decent meal for a family of five, healthcare and education for their children," Corral said in a statement.
The heated exchange between the labor and employer sectors was triggered when Finance Sec. Benjamin Diokno cited government studies indicating that a PHP150 per day wage hike at this time would bring about a 1.4 percentage point increase in 2023 inflation.
The proposed salary increase can bring the 2023 inflation rate up to 6.9 percent from the 5.5 percent currently being projected, the finance chief said. (PNA)