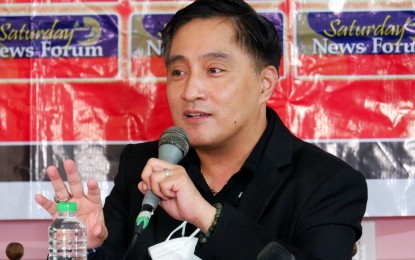 MANILA – The Department of Foreign Affairs (DFA) is seeking to hold another dialogue with the Kuwaiti government after the latter maintained its entry ban and suspension of visa issuance to Filipino nationals.
In an interview, Foreign Affairs Assistant Secretary Paul Raymund Cortes said Manila respects the Gulf state's laws and regulations and that the DFA would reach out to Kuwait to convene another meeting over the issue.
"Kuwait is a sovereign country, they have their own laws, they have their own regulations, we respect them and we also want to make sure that when we're in another country, we abide by their lines and not cross it," he said.
"Regrettably, may mga (there were) actions that were construed as violations, but we will continue working with the Kuwaitis on ensuring na 'yong tinging natin (on what we consider) when it comes to taking care of the well-being of our Filipinos are within the bounds of their laws," he added.
Cortes said Manila is grateful that Kuwait continues to welcome the over 200,000 Filipinos living and working there.
"We will continue that dialogue so hopefully in the future, magkaroon ng (there would be) better understanding on what constitutes as assisting our nationals within the bounds of their law," he said.
State-run Kuwait News Agency (KUNA) on Thursday said the Ministry of Interior has reaffirmed the suspension of issuance of all visas to Philippine passport holders after Manila "rejected" Kuwait's request for it to recognize the alleged violations of the Philippine Embassy there.
Citing the Kuwait Public Authority of Manpower, KUNA said one of Manila's "violations" was lodging Filipinos in "shelters and camps" run by the embassy.
Following this development, the Kuwait Ministry of Interior said it will "outsource the skills and expertise needed for its labor market through contracts with other countries." (PNA)