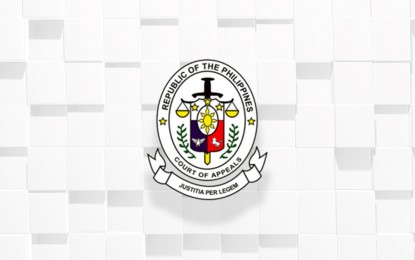 MANILA – The Court of Appeals (CA) has affirmed the decision of the Philippine Health Insurance Corp. (PhilHealth) to discontinue the accreditation of a nephrologist who figured in an investigation into bogus claims.
The CA denied the motion for reconsideration filed by Dr. Rhoda Padilla as it "finds no compelling reason to modify or reverse" its original decision on Oct. 21, 2022 which upheld the PhilHealth decision to discontinue her accreditation, according to the ruling dated May 24 and made public Friday.
"The serious accusations against petitioner have potentially cast doubt on her capability, integrity and even credibility as a health care professional," the CA decision read.
"While her involvement in the fraudulent claims is yet to be adjudged with finality, it cannot be said that respondent PhilHealth was in error when it denied petitioner's accreditation after proper evaluation in order to protect the system against damages brought about by bogus requests for reimbursement or payment of professional fees."
The CA also said there is no proof that a supposed agreement between the Philippine Society of Nephrology and PhilHealth to temporarily continue accreditation of health providers with pending cases have been implemented.
PhilHealth likewise slapped administrative complaints against TriCity Medical Center Inc. (TMCI) in Pasig City, where Padilla is connected.
On Oct. 22, 2019, TMCI filed separate claims for reimbursement of PhilHealth benefits for two hemodialysis treatments allegedly received by a member-patient on August 2018.
Another claim submitted by the Pasig City General Hospital, however, showed that the patient was admitted on June 7, 2018 and died within 24 hours.
Padilla argued that her signature in the PhilHealth reimbursement claims was forged by a former clerk at the TMCI Hemodialysis Unit and that charges have already been filed.
Padilla said the negligent clerk failed to file claims with PhilHealth worth PHP1.765 million within the prescribed period.
The clerk admitted filing the false claim to remedy the lapse, according to Padilla.
Criminal charges filed by the National Bureau of Investigation against Padilla, three other doctors and three hospital staff, including the clerk, have been dismissed by the Department of Justice.
Prosecutors said the doctors did not know that the professional fees they received were from the fraudulent claims filed with PhilHealth since the fees were paid in lump sum and they "sufficiently established that they did not participate in the falsification of claim documents submitted to PhilHealth."
The clerk, on the other hand, was indicted for falsification and is facing 53 other counts of similar charges filed by one of the doctors before the Metropolitan Trial Court of Pasig City Branch 153. (PNA)