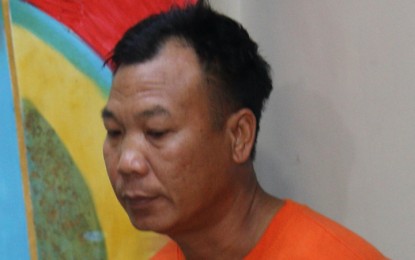 MANILA – Another suspect in the killing of Negros Oriental Governor Roel Degamo has recanted his testimony, a defense lawyer confirmed on Friday.
Just like four other fellow dismissed soldiers who have taken back their testimonies, Joven Javier denied knowledge of the March 4 slay and said he was merely forced to admit participation.
"We have also informed the court that his life is in danger as there is a plot to have him killed," defense counsel Danny Villanueva said in an interview.
He said they will be filing a habeas corpus suit to question Javier's continued detention.
"Mr. Javier was qualified to be a state witness against others who are being pointed to as responsible for the Pamplona massacre. That is the reason why up to this time no case has been filed against Mr. Javier," Villanueva said in an interview with news channel ANC.
Javier was a sergeant with the Philippine Army's counterterrorism unit Light Reaction Regiment.
He went absent without leave in 2018 and was among the first suspects brought from Negros Oriental to Manila for their safety.
Fellow suspects Jhudiel Rivero, Romel Pattaguan, Dahniel Lora and Rogelio Antipolo Jr. have all recanted and gave similar narratives of coercion on the part of the government.
In his recantation confirmed on Monday by counsel Harold Montalbo, Rivero (a.k.a. Osmundo Rivero) claimed the police coerced him to admit his involvement and that he does not know fugitive Negros Oriental 3rd District Representative Arnolfo Teves Jr., the alleged mastermind.
Three counts of murder and frustrated murder cases have been filed before the Tanjay, Negros Oriental Regional Trial Court against Javier, Rivero, Joric Labrador, Benjie Rodriguez and 12 other John Does.
Prosecutors previously said they expect recantations from the suspects after private defense lawyers surfaced to represent them. (PNA)