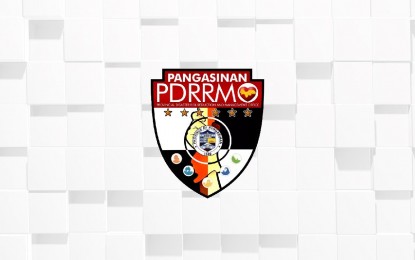 MALASIQUI, Pangasinan–The province of Pangasinan is under blue alert status since Thursday in preparation for Super Typhoon Mawar.
Provincial Disaster Risk Reduction and Management Office (PDRRMO) operations and training head Vincent Chu said on Friday that with the status issued by the Office of the Civil Defense, the personnel and the rescue equipment of the province are all on standby.
He said the local disaster risk reduction and management councils (DRRMCs) and barangay DRRMCs are tasked to undertake continuous monitoring and dissemination of early warnings and weather updates to keep the public informed.
He added the PDRRMO, together with concerned national government agencies, has already conducted a pre-disaster assessment to review all necessary protocols and corresponding preparedness measures and response activities.
Chu said they have also asked the barangay councils to activate their barangay response teams.
"The province's emergency vehicles and trucks are on standby if ever there will be a need for preemptive evacuation. Our water search and rescue teams are also ready," he said in an interview.
He also urged the public to monitor accredited news agencies for updates on the movement of the typhoon for necessary preparations needed.
Likewise, he advised the fisherfolk to not set sail once a gale warning is issued to ensure their safety, especially during typhoons.
Mawar is expected to bring more rains in the whole region, including Pangasinan, which will start on May 28 until 31.
It is forecast to track generally west-northwestward and will enter the Philippine Area of Responsibility on Friday night or Saturday morning.
It is expected to bring strong rains with gale condition in Northern Luzon.
As of 4 p.m., Mawar is tracked at 1,725 kilometers east of Central Luzon with maximum sustained winds at 215 kilometers per hour (km/h) near the center with gustiness up to 265 km/h and moving west-northwestward at 25km/h. (PNA)